DRIVE UP Storage Containers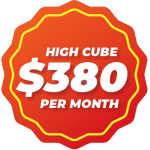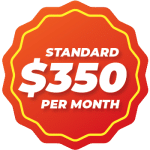 "Absolutely wonderful and helpful staff. Definitely recommend Hitchens to anyone that needs storage."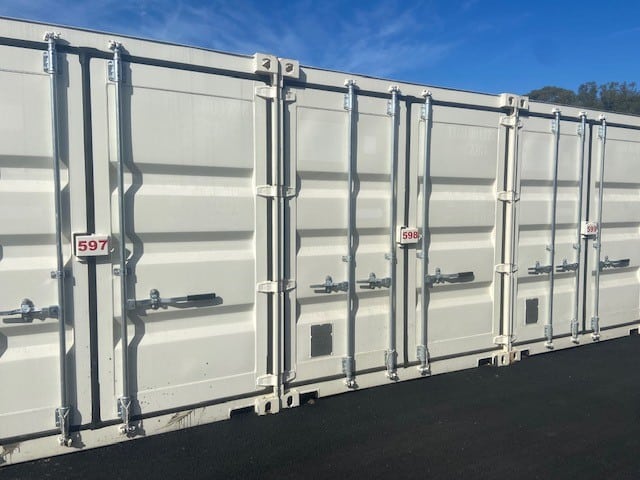 DRIVE Up Container Self Storage in Penrith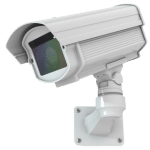 Need more space at home, in the office, or at the workshop? Hitchens' purpose built facility is Penrith's most modern self-storage complex.
Located on Old Bathurst Road at Emu Plains, we are ideally placed for all suburbs across the Penrith, Blaxland, Springwood, Blue Mountains & Western Sydney region.
The facility has CCTV monitoring throughout. Unlimited access is available via PIN code, 7 days a week, during opening hours.
Available in two sizes, our drive up container storage units can be used for almost anything – office & document storage, furniture, trade tools & materials, or sports & gardening equipment.
Do containers have an electrical supply?
Due to the logistics of supplying, metering and passing on of the costs involved, storage containers do not have power.
Are there any restrictions on what can be kept in a storage container?
Yes. We ask that you do not keep perishable goods, flammable or explosive materials, or fuels.
Can I put up fixings in the storage container?
Yes, if they are not attached to the walls or ceiling and are free-standing.
Do you have any temperature controlled storage containers or units?
No, we don't have any refrigerated or temperature controlled containers or storage units.
Are my belongings insured while in storage?
We do offer insurance for the contents of your unit. There is an additional fee for this service.
I'm moving house, can I store my belongings while I move?
Yes. We have a minimal 1-month storage and also offer mobile storage containers through our Removals service. Containers are loaded at your home, returned to our depot to store, then delivered when you are ready.
NOT SURE WHAT SIZE STORAGE UNIT YOU WILL NEED? TRY OUR SPACE ESTIMATOR
Cartons / Files
1.5 x 1.5 meters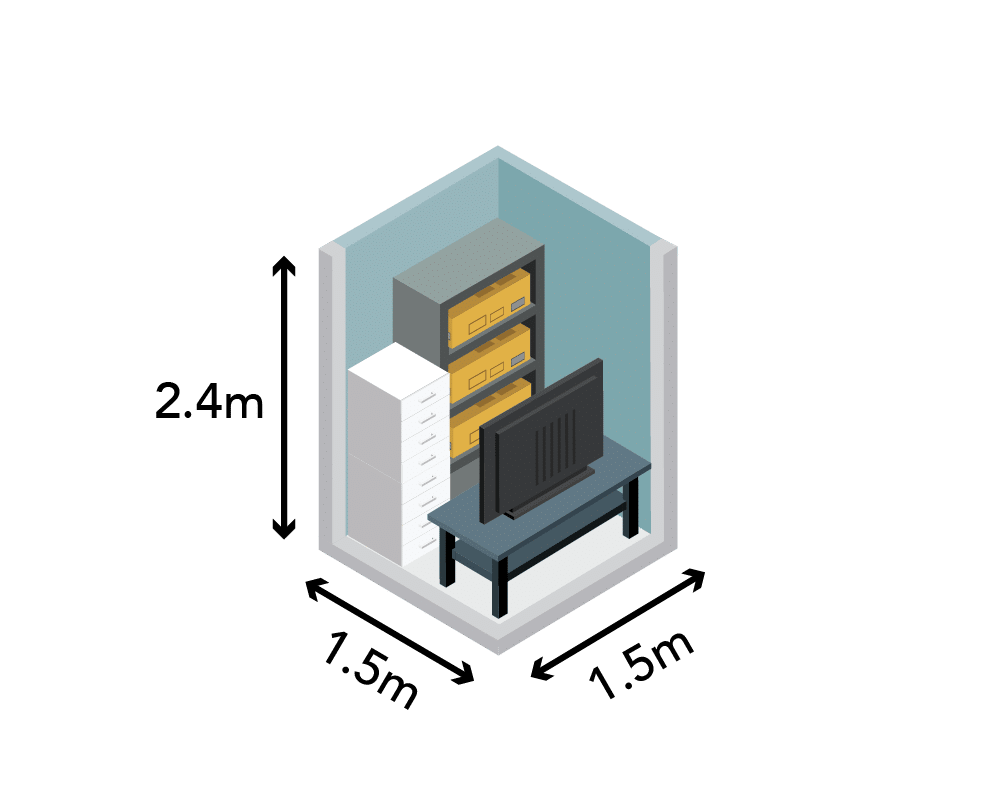 Cartons / Files
Size:
1.5 x 1.5 metres (2.4 metre min-height)

What will it fit:
Smaller sized Furniture, Boxes, Luggage, Drawers, etc.

*Sizes are approximate. Heights will vary