Interstate | Country | Local
To accept the quote & proceed with your booking, complete the Acceptance Form, making sure to add your removals quote reference, payment type preference & insurance needs.
Upon receipt of your $400 deposit, we'll confirm your booking, with balance of payment due on the day of the removal (local moves on completion, interstate moves prior to departure. We accept Visa & Mastercard, but sorry, no personal cheques.
"Thanks Trev, The boys did a fantastic job again!

Please pass on my thanks to Brad, Robbo & Alan who did a great job on the day and the rest of the Team at Hitchens who always manage the Removal from start to finish in the most professional way."
"We all live busy lives and the thought of juggling work and moving house for anyone can be daunting. When I moved home Hitchens took all the stress out of moving house.

They provided a professional and high quality service and treated each item of my home as if it was their own. From the smallest heirloom to biggest piece of furniture everything was handled with care.

If you're moving home, do what I did and book Hitchens to help you. It will be one of the best decisions you'll ever make."
Hitchens Removals made our transition to our new home as smooth as possible. From their first visit to quote, to packing our previous home, to delivering everything safely and carefully into our forever home, they saved us an enormous amount of stress and time. It made all the difference to our move.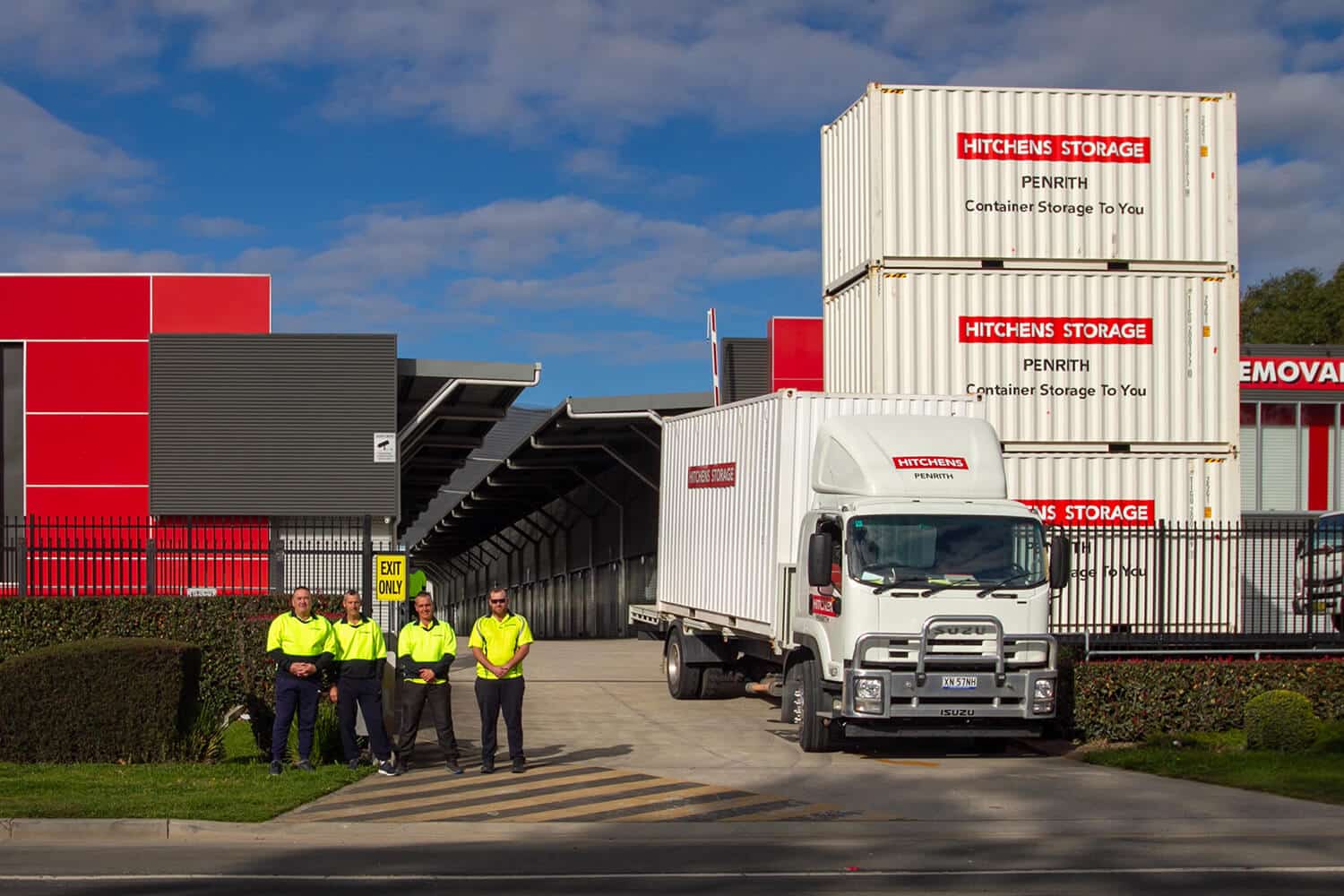 Removalists Penrith and Blue Mountains
With over 60 years experience and 20,000+ happy customers, Hitchens is your number 1 choice for removals across the Penrith, Blaxland, Springwood and Blue Mountains areas.
Whatever your removalist needs, we can help!
Interstate, country or local, our friendly team are on hand to make sure removals day runs smoothly & stress-free.
Now offering both hourly and fixed rate removals for your flexibility, our professional staff can also advise you on the best service for your needs.
All with no hidden extras and a guaranteed turn-up.
Call us today on 4735 7000 or click the button below to request a quote.
Please note: We are unable to transport pets or other domesticated animals.
No Hidden Fees or Charges
How long will my move take?
A question we are asked every day! Unfortunately, there's no one answer.
The time will vary depending on the volume you have, the access to both addresses, the distance between homes, how many removalists you have, and how well prepared you are.
How can I prepare my belongings for the move?
If anything can fit into a carton it should be boxed up, with no loose items.
Dismantle furniture that was not designed to be moved (e.g. garden sheds, children's play equipment etc).
Your removalists can dismantle standard beds and reassemble them, but if you have them ready disassembled, the smoother and quicker the day will run.
Should you need moving boxes, our box shop has a wide range of packing supplies available.
How many removalists will I need?
This will depend on the size of your home, ease of access and volume of belongings that need to be moved.
2 removalists will be able to service a 3 bedroom or less home with standard volume, and good access.
For a 4 bedroom+, or high volume / difficult access move, we suggest 3 men.
For fixed rate removals, our assessor will let you know how many removalists to expect.
Our local specialists service interstate, country and local areas.
What if I have a lot of things?
We also offer customers that have longer or larger moves or those whose property has restricted access a free appraisal by one of our team.
Our representative will confirm the volume of the items to be moved, from which we'll offer you a "locked-in" quote, so there are no nasty surprises in regards to how much it will cost.
Our staff are trained removalists and have many years of removal experience. They take the utmost care of your belongings, however, accidents can happen, so we do recommend you take out insurance.
Are there any hidden or additional costs?
No, our rates are inclusive of all charges. We either charge you an hourly rate, or a confirmed locked-in price (both of which include GST.)
What can't the removalist take?
We're unable to transport any of the following items as they are considered to be dangerous goods, or unsafe to move.
Matches & firelighters
Gas bottles, fuel containers & aerosols
Flammable liquids (e.g. petrol, motor & cooking oil, kerosene, methylated spirits, turpentine)
Cleaning solvents & chemicals (e.g. pesticides, paint thinners, chlorine & swimming pool treatments etc)